The Land on Which We Build: A History of Lea County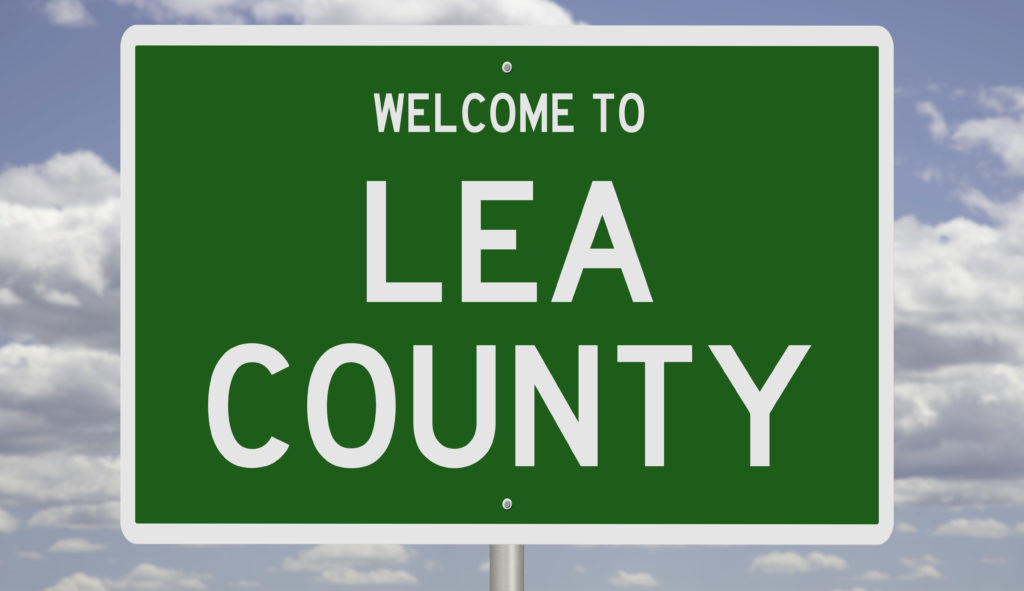 As a family-owned business, we take great pride in what we do. Our dedication to construction spans generations, as our story has humble beginnings in the imagination of one man who loved to build. Our roots have long been in the state of New Mexico and its surrounding areas. This land of enchantment is not only where we play but where we work, so we thought we'd take a second to look at some New Mexico history and some fun facts about the land we love to build on. 
A young state, relatively speaking, New Mexico joined the Union as the 47th state. The state joined as part of the Gadsen purchase in 1853 but did not officially become a state until 1912. The land was originally colonized by Spain and is reflected in the state flag, which has the colors red and yellow. The symbol is a sun with outgoing rays and is an ancient symbol of Native Americans called the Zia which is said means that the giver of all good gave them goods in groups of four. These groups are the four directions, the four seasons, the day, and life itself. 
Fun Facts About New Mexico— Bombs, Aliens, & a Unique Culture
Each state has its quirks, of course, and New Mexico is no different. We have our fair share of idiosyncrasies and special qualities. First and foremost might be the lovely Sante Fe-style adobe or Pueblo-style homes that are spread throughout the Southwest landscape. 
The site for the building of the atomic bomb. Arguably the most altering of the man-made inventions and weapons of mass destruction was built right here in New Mexico. In July 1945, the world's first atomic bomb was tested at the Trinity Site in central New Mexico. The bomb emerged out of the government's Manhattan Project, which was commissioned to build the weapon in 1942 after intelligence indicated that Germany was on the path to their own bomb. The explosion changed the way that warfare would be fought forever. Residents of the area felt the blast up to 160 miles away. 
Then there are the aliens, of course. People can't drive past Roswell without encountering some kind of alien-related or themed merchandise or posters or etc. This is due to a 1947 incident that left people speculating about the possibilities of extraterrestrial life forms crash landing in little old Roswell. To this day, the story is frequently told and repeated and conspiracy theories about government cover-ups and intricate plots to deceive the public of the truth remain part of the New Mexican folklore. 
In addition to bombs and aliens, there is a lot more to New Mexico in terms of culture. Home to the University of New Mexico in Albuquerque, this small state is known for its vibrant art and literary scene. Many of it stems out of its largest city and the surrounding Santa Fe, which is known to house many famous celebrities and see its fair share of art shows and cultural happenings. Not to mention the fact that New Mexico was the setting of one of the early television hits of the 2000s, Breaking Bad. It was around that time that New Mexico made a name for itself as a great place to shoot films and a surge of cultural influences hit the small Southwestern state. 
The Founding of Hobbs, New Mexico and Lea County
Lea County was founded from Eddy and Chaves counties in 1917 and named after Captain Joseph Calloway Lea. Captain Lea was the first mayor of Roswell and created the New Mexico Military Institute. The county was built on settlers that understood the landscape and how to cultivate it and make it grow. There were many sparse settlements connected only through wagon roads and cattle trails. 
Today in Hobbs, New Mexico you will find a city of many ups and downs. The main industry in the area is the oil industry, which has been known to fluctuate time and again and therefore makes the economic stability a little less predictable. 
In 1862, many people looking for a new adventure and a new place to settle and prompted by the Homestead Act went westward to seek a new beginning. The Homestead Act granted acreage to families that met the criteria as a way to incentivize and encourage westward expansion. It was around 1907 that James Isaac Hobbs packed up his family and headed towards the sunset. The Hobbs family settled in southeastern New Mexico. Soon the family settled in, funded the first schoolhouse and did a lot for the community, so their name eventually became associated with the town itself. The story has been captured by one of the grandsons of James and Fannie Hobbs; Joe Byers wrote an account of the family and their love for the community. Of course, that is just one story of one New Mexico town. This state is full of wonders and great stories. 
Providing Great Aggregates, Concrete, and Building Material to all of New Mexico
We love New Mexico, its people, its architecture, and its unique culture. Here at New Mexico Ready Mix, we provide the sand, gravel, aggregates and building materials you might need for your project. Whether it is a small DIY project that you're working on in the backyard, a larger renovation project in your home, or whether we are supplying concrete for full-fledged construction projects. If you're looking for building materials, we got you covered. Call us at New Mexico Ready Mix today.
Like this content? Share it here!