Understanding the Difference Between Concrete and Cement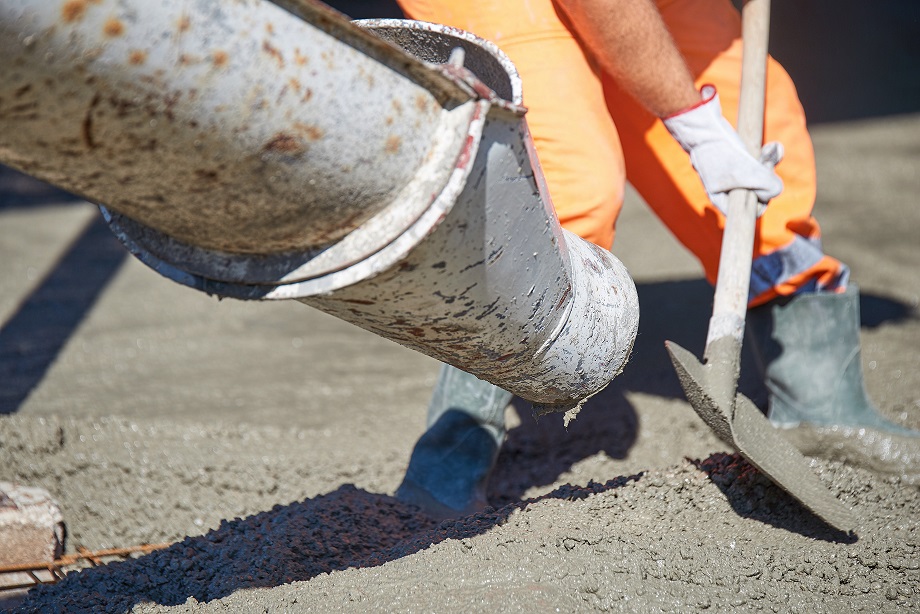 It's quite common to use the words cement and concrete interchangeably. Most times we find ourselves describing concrete as cement and vice versa. If you didn't realize the two weren't exactly one in the same, you're not alone! As a DIY landscaping supplier for Lea County and Roswell, NM, we've gained a valuable insight into how consumers search for supplies. One of the confusion shoppers face is what materials they need for respective projects: concrete or cement?
The main difference between cement and concrete is that cement is a component of concrete and concrete is what you get when you mix cement and other components. Let's divide deeper into the distinctions.
The Characters of Cement
Cement is primarily made up of clay, limestone, sand, and shells. The mixture is a collection of the ingredients that combine iron ore and are crushed in extreme temperatures of around 2,500 degrees Fahrenheit creating cement. The look of cement is similar to soil. When attempting to spot the difference between cement and concrete, just look at hardness. Cement is soft (clay-like) while concrete is solid like a rock.
The Characters of Concrete
Concrete is created by mixing sand and water alongside a gravel. You know those trucks with a revolving cylindrical container you often see dumping material to the ground of highways or commercial building? Those are concrete trucks, not cement trucks. Inside the barrel is where the ingredients are mixed together usually containing about 15 percent of concrete, 75 percent sand and gravel, and 15 to 20 percent water. The reaction between the materials is known as hydration. The hydration process creates a solid hard-rock material that becomes more durable with time.
Using Concrete and Cement
When it comes to the application, concrete is going to give you the strong, long-lasting material you need for sidewalks, walls, buildings, and other major construction projects. Concrete is also great for DIY home projects like kitchen countertops, patio walkways, landscape edging, and beyond. For smaller projects, you'll generally use cement. Many times cement can be used to repair the cracks of concrete as well as grouting.
For All of Your Landscaping Supply Needs, Contact New Mexico Ready Mix
Before purchasing concrete or cement, be sure to give us a call. New Mexico Ready has been in business since 1959 and can help you better understand the products you'll need for your next DIY project. As a DIY landscaping supplier, we provide the Lea County and Roswell, NM with the highest quality materials for both commercial and residential projects. Connect with us today to learn more!
Share it here!