7 Questions to Ask Your Commercial Concrete Supplier in Hobbs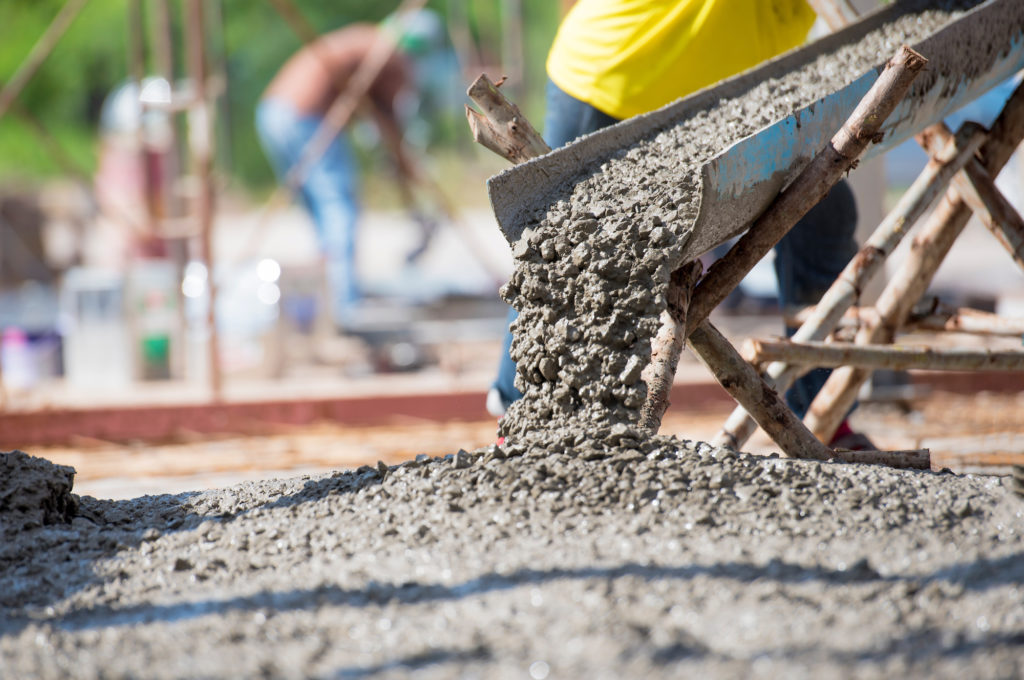 One of the most difficult things about running a construction business is finding the right partners and suppliers. You must choose the top products for all your commercial construction needs. Every detail—from making a functioning budget, preparing the building site and foundations, and attending to other elements like flooring, windows, and electrical wiring—needs to go off without a hitch.
For your commercial construction project, it's essential to choose the best commercial concrete suppliers for several reasons. The following are some of the most important questions that you need to ask your concrete supplier in Hobbs before hiring.
Remove the stress from any future project by teaming up with reputable commercial concrete supplier in Hobbs. Give NM Ready Mix a call today at 575.392.1317 today!
1. What is Your Company's Reputation?
Any company's level of industry experience is a reliable indicator of its reliability. If they prioritize consumer demands before financial interests, their stellar track record will always be evident.
Honesty in all business dealings, prompt responses to customer inquiries, frequent engagement from support personnel, and positive customer reviews are typically signs of a company that respects and values its customers. Word of mouth is another reliable indicator of whether you should trust a business or not, particularly from repeat consumers.
2. Are Your Products of High Quality?
Your construction project must stand a years, but it can only do so if you choose dependable and quality items. Concrete needs to be robust, resilient, and able to withstand impact. Additionally, it may be insulating and offer fire resistance. And you can tell something is of great quality if it barely chips after years of exposure to weathered environments but otherwise retains its appearance.
3. Are Your Services Easily Accessible?
Hobbs commercial concrete suppliers should boast dependable contact details. At the very least, your supplier should have a readily available phone number, a physical address, and an email address for any urgent or immediate issues. It is preferable if they also offer communication via fax for the more conventional people and an online store for those who prefer to shop online.
4. Do You Have a Stable Transport System?
Traditionally, the best place for concrete to mix is on the job site. Nowadays, however, concrete may need to be moved from the cement plant toward the actual construction site. If the latter applies to your particular project, it is advisable to find out from the provider whether they have a dependable system for transporting concrete mix. To ensure that the construction is completed on time, you must confirm the delivery timetable.
5. Do Your Products Fit My Budget?
No matter the size of your construction project, the budget will be an estimate of costs. As such, it is subject to modification whenever necessary. While it makes sense to seek the greatest materials when it comes to commercial construction, you will also need to consider your working budget. You can speak with your Hobbs commercial concrete team so they can suggest a product that best fits your concrete supply needs as well as the overall construction project and your price range.
6. How Much Experience Does Your Company Have?
This is a crucial question to ask when scouting a concrete supplier in Hobbs. It almost goes without saying, but you should try to find a concrete provider with plenty of experience. It is even better if they possess a lot of experience in your particular area of the building sector. Additionally, confirm the level of experience of their contractors. If not, you can choose to work with a vendor who has been around for a while but won't have the necessary experience.
7. How Long Will The Project Take?
When speaking with potential concrete suppliers, it's crucial to bring up the anticipated duration of your project. Knowing which vendors will take longer than others is essential if you're in a hurry. Compare the responses you receive from different concrete providers by asking around. Then, you can evaluate the cost and time of the job to determine what ratio is ideal for you.
Hobbs Commercial Concrete Supplier
The questions compiled above will help you on your journey toward finding the most efficient and skilled commercial concrete supplier in Hobbs. At NM Ready Mix, we're ready to answer all these questions and more. For the most reliable concrete supply services in Hobbs, NM, contact us at 575.392.1317 today!
Share it here!