The Many Lives of Sand and Potential DIY Projects While You're At Home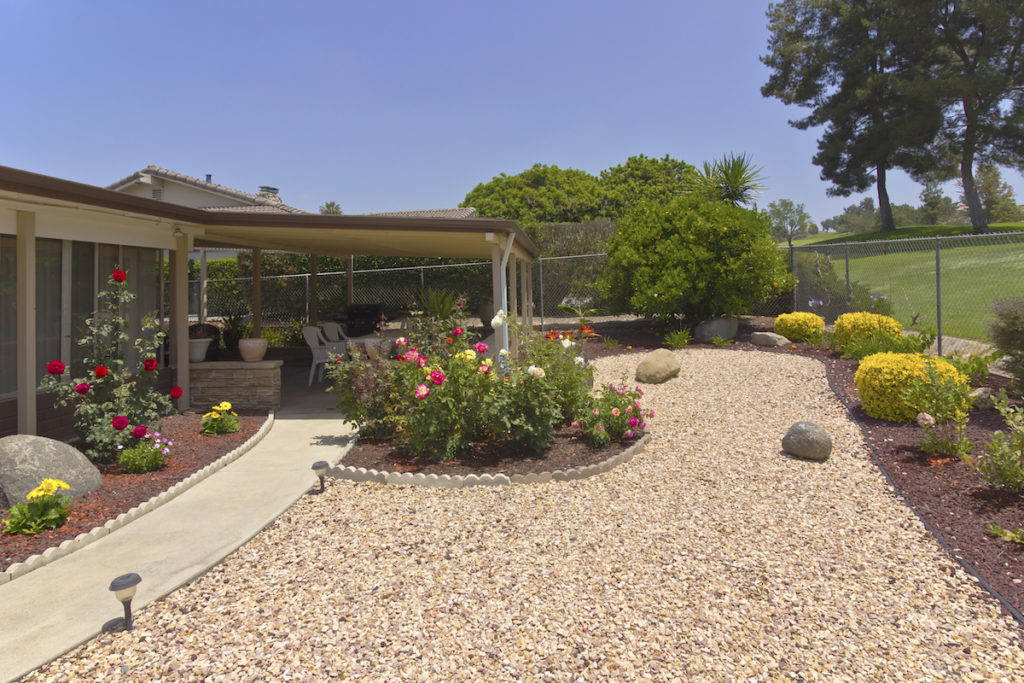 According to reports of sales and demand for material, DIY projects are on the rise as people are encouraged to stay home and sent home from the office. All of a sudden, homeowners across the country are looking at that backyard and thinking, 'Maybe I can do something here.' The potential for landscaping is endless and has become a way that people invest in their homes while learning new skills. Here at New Mexico Ready Mix, we know all too well how fun it is to work with some of these materials to make something come to life. As your supplier of quality aggregates, sand and gravel, concrete, and more, we want people to work with the best materials for all their projects—whether they are commercial or residential. One product that has become quite popular is the use of sand and gravel in a variety of residential and commercial landscaping projects. 
The Magic of Sand
Here in the Southwest, we are used to sand. As desert dwellers, we feel comfortable with it, as the desert sand is a common part of our landscape. There are plenty of creative ways to add it to your landscape and add a unique touch to your home's front or backyard. 
What is sand?
We all know it when we see it, but to the naked eye, it doesn't always reveal its amazing properties and history. Sand is loose granular material found in riverbeds, deserts, and beaches. The fine materials vary slightly depending on geographical location. Common components of sand include silicon dioxide in the form of quartz. Weather processes break up the earth's landmasses —composed of rocks, minerals, quartz, feldspar, and mica—into smaller grains and form what we commonly refer to as sand.
 What is gravel? 
Gravel is crushed stone. And it's a handy dandy material at that. We build roads with it, drive on it, build houses with it, and even use it for filtration and other processes. Gravel is used in many side roads and backroads and has a very unique feel to it. It is made up of unconsolidated rock fragments. Commonly, you will find sandstone, limestone, and basalt.  It is used heavily in industrial and commercial applications but also serves very well in many residential DIY projects. 
Sand and Gravel DIY Landscaping Ideas 
Whether you choose to do your landscaping yourself or end up hiring professional landscapers, there are plenty of ideas out there that can get you started on the right path. The first thing is to always find quality materials. 
Edging.

This refers to a technique that helps improve the look and vibe of your landscaping, as it adds a unifying element or unique element that contrasts other materials. It enhances the visual effect of any project to create a sand or gravel edge around it, whether it be a flower bed or landscaped area. It also helps to prevent or slow down the erosion of materials around the area. 

Install a gravel path.

This is another easy and straightforward DIY landscaping tip that can really spruce up the yard. Use your imagination to create a flowing path across your space and watch it transform into something entirely more interesting. There is something romantic and charming about a gravel path and it does wonders for curb appeal. Here are a few gravel path tips:

Gravel paths are best used for moderate foot traffic. It will last a long time but does require some maintenance. Follow the grade of your yard and avoid steep inclines. 

Make sure you get quality gravel that compacts well. There are some color options or shade options with gravel so consider what might look best in your space. 

A tree surrounds.

This is another easy and great way to add some organization and order to your yard. People can install masonry around a tree and fill it with sand or gravel. It requires a little digging, a good way to make a straight circle,  some mulch, bricks, pavers, and a layer of sand!

Small play area and playground.

If you've got small children, creating a sand area can be a great way to encourage some fun and safe play in an area where you can supervise. Sand makes a great material for kids to play in and engage in some much needed social time!

Volleyball court.

If you're an active type and want to use your space to encourage more movement. Consider building a small volleyball court. This is a great way to give your backyard a whole new functionality!
Get the Right Landscaping Materials from the Professionals 
Here at NM Ready Mix, we work with only quality sand and gravel, concrete, and more. We know that building materials make a difference to the final product and structure. It's why our materials are used for commercial contracting and other major projects. If you're at home and looking to spruce up your space, consider using sand and gravel. It might just transform your yard into your new favorite place. 
Share it here!