The Many Faces of Concrete and What Makes it Unique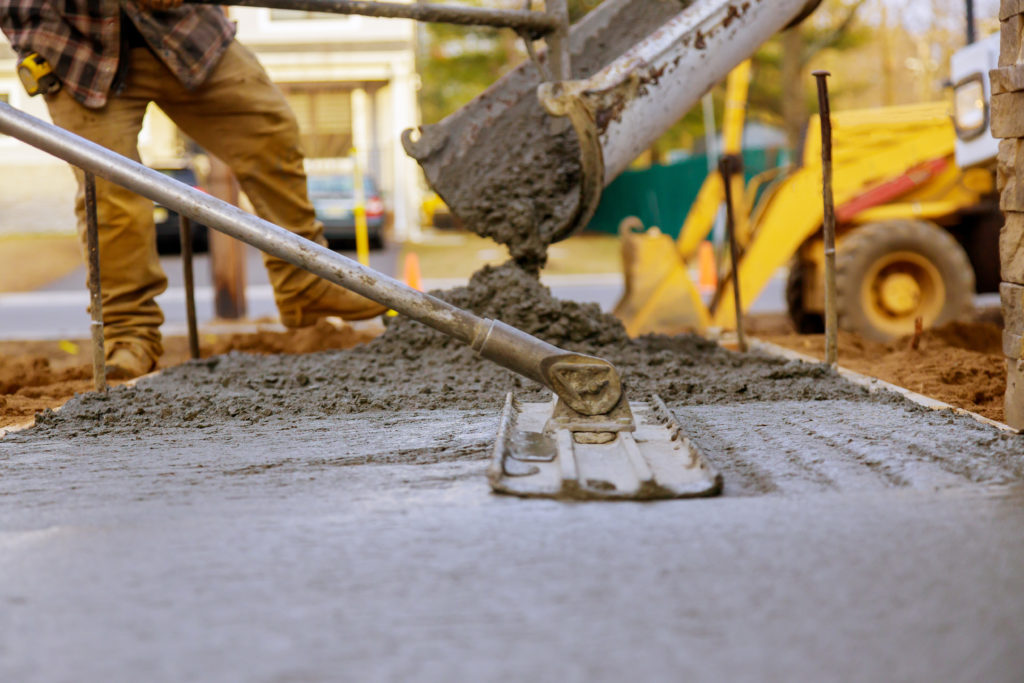 We know a thing or two about concrete here at New Mexico Ready Mix. We spend most of our time pouring it, mixing it, and making sure it goes where it's supposed to go and does what it's supposed to do. One thing we have noticed over the past decade or so is how many creative ways people have figured out how to use concrete on their landscaping and around the house. So as New Mexico's trusted concrete mix, we thought we'd share some of the many uses that concrete has from the commercial sector to people's private homes. So much of working with concrete is also about how you mix and pour it. It's about preparation. It's about proper materials. We love it all! So let's take a quick overview of some of the stuff we do every day. 
Some estimates say that about 9 million cubic yards of cement are poured every year across the world. Concrete is versatile, inexpensive, and can be used for almost any construction project. All over the world, concrete is used for structures, bridges, foundations, homes, and more. In 2014, China was the country using about 60 percent of the world's cement. The Three Gorges Dam built there used more than 16 million tonnes of it. 
Concrete as an Essential Part of Every Construction Project
From backyard barbeque pits to school buildings, to large skyscrapers, concrete is by far the most-used construction material in the world. What makes this rather simple material so useful in so many applications? Well, concrete has a unique makeup of limestone and clay added with sand and larger rocks and aggregates. As heat is applied, the mixture will create the liquid form of concrete until it dries and forms the solid, dense structure we all recognize. 
There are a couple of special properties that make concrete unique:
Concrete can carry heavy loads without compressing

. Concrete is rigid and stable. History and the many large structures that have been built across time prove that concrete is cut out to bear an incredible amount of weight. 

Pliable during installation, unstoppable once it sets.

Concrete comes as a half-liquid slurry that is easy to pour and is quite malleable but only during one point in time. After it dries and sets, it's pretty reliable. This makes it useful for a variety of different projects. 

Versatile in its characteristics through the addition of other materials.

One of the things that makes concrete so wonderful is that there are variations of the perfect formula. This means that depending on what you need the concrete for, how you want it to look, its purpose, etc, you can incorporate admixtures that will change the properties of the concrete. 
In recent decades, the implementation of pigment into concrete has made colored concrete and stained concrete a whole new strata of cool! Here at New Mexico Ready Mix, we have recently incorporated a Interstar Computerized pigment color system, which allows us to add pigment to our concrete and produce a sleek and even slab in a different color. We have used our new pigment addition in several recent projects including the pouring of the Texas Roadhouse in Hobbs, New Mexico.
The Art of the Concrete Pour 
If you've ever seen any construction project go up or have done your own DIY project at home, you are familiar with the act of pouring concrete. This is, of course, an important part of the process and takes a considerable amount of practice and familiarity with the job. We pride ourselves in our efficient and quality pours for every job because installing concrete can be a difficult job that is different every time and will have a variety of different factors. 
 There are a lot of things to consider including size, shape, depth, color, and finish. Before the actual pour, there needs to be good site preparation to clear out debris, stones, or rocks. We use specialized equipment for that. Once this is done, a sub-base is prepared and done so carefully as this is also an important part of the process! Then, we set the forms if needed or depending on the scope of the commercial project. Then we go to the pouring stage. That drum spinning that you see in the back of the trucks, that's to keep the concrete from setting on the ride over because as soon as this truck arrives, the pour will likely begin. So what makes a perfect pour? Proper site preparation, quality materials, and careful setting of the concrete where it needs to go.  
The Question of Concrete vs. Asphalt 
For a long time engineers, car manufacturers, and environmentalists, have fought over this particular question of concrete and asphalt. They each have different characteristics and, to some extent, different benefits. Because concrete is made using aggregate with cement and water, this is a rather inexpensive and environmentally friendly option. Asphalt is poured similarly to concrete and its composition allows it to be a little more forgiving with uneven ground or surfaces. Asphalt can also withstand a lot of weight. 
Concrete is great for pavements because it doesn't crack as easily and doesn't lose texture. Most of our nation's highways are constructed with concrete because of these reasons, as they can withhold much more weight more often over a longer period of time. 
The field of concrete today is quite exciting, as so many new ways of using concrete are being improved. Depending on what you want to use concrete for, it might just be the material you are looking for. Call us here at New Mexico Ready Mix to find out how concrete can be a part of your next project. 
Share it here!