How Concrete Can Transform Your Home & Your Backyard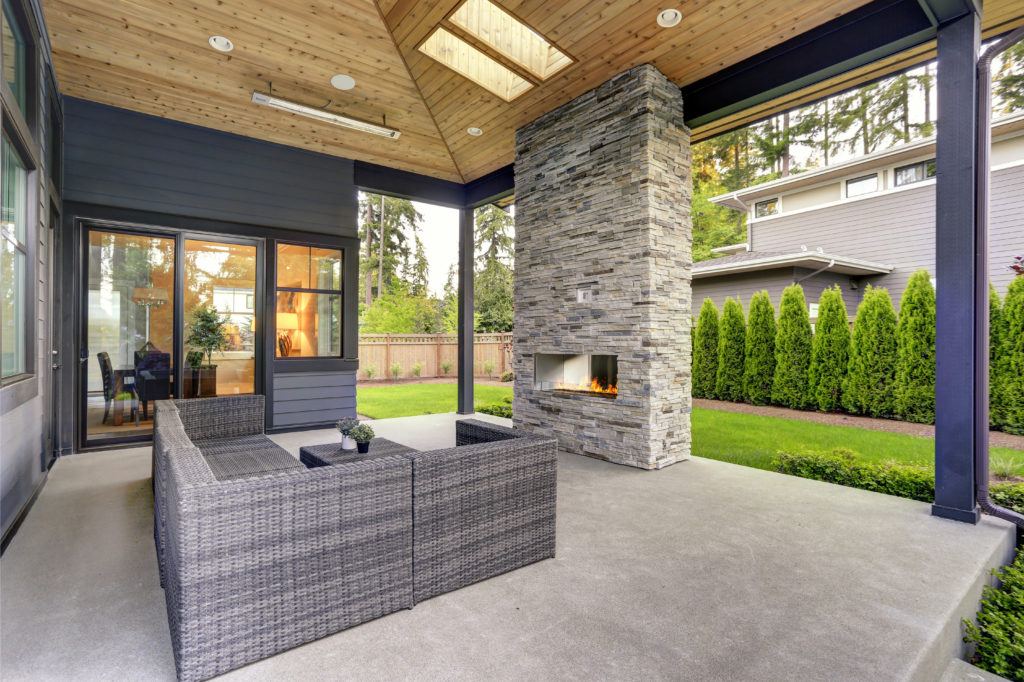 As concrete suppliers, we have a soft spot for weekend warriors that spend their spare time building, constructing, and playing with concrete's many possibilities. Most people don't think of concrete work as creative, but those that have worked with the material know that it offers so much versatility. Here at NM Ready Mix, we supply the best concrete material in the Southwest for small and large projects alike.
Aside from being a good material for the construction of larger structures, concrete can be used for a variety of landscaping endeavors to transform a backyard into an entertainer's dream. If you've ever wondered how to impress your party guests, consider doing some concrete landscaping and you'll get eyes turning immediately.
Concrete Patio
A concrete patio can do wonders for any space. Installing one in your backyard will give new life to what might normally be a bland space behind your house. Below are some quick tips on getting started:
Find and demarcate the spot you want to dig. Then ensure that you will not be damaging any utility lines before you start breaking ground.

Begin excavating with a garden shovel and prepare the ground.

Build a form out of lumber to hold the gravel and concrete and then install the gravel, tamping it down firmly.

Purchase NM Ready Mix quality concrete

Pour the concrete, even out any lumps.

Let the concrete cure properly.
Concrete is actually an incredibly versatile material with which to build your patio. You can add design to it, or keep it plain and simple and still have a highly functional, fun to look at, and cool space to relax after a long day at work. Adding grass around your patio is another way to adorn it.
Design Ideas
Go for the stamped concrete look. There are many creative approaches to concrete and you can even emulate the look of stone so that your patio is not a straight slab of concrete.

Colored concrete. There are several ways to color concrete including staining, color hardener, and dyes.

Mix it up with brick. You can mix up the look of your patio with some brick or clay pavers.

Create an entire outdoor room. Today it is popular to create a hangout spot in your backyard. Bring out some lawn furniture or water-resistant rug.
Things to Add To Your Patio
Aside from your patio, concrete can be useful in adding other adornments that are not only functional but fun. This might include concrete benches, fire pits, and pots for plants and other vegetation.
Use the Best Materials
While a full concrete patio is not a job for the faint of heart, with a little experience pouring concrete you might just achieve a top-of-the-line backyard set up. If you are not sure about how to tackle this project, you might consider calling professional contractors. We can help! Whether it is getting the best materials or hiring the professional concrete contractors, NM Ready Mix is your home for all things concrete.
Share it here!