Your Sand Supplier: How Playgrounds and Play Sand Changed The Way We Learn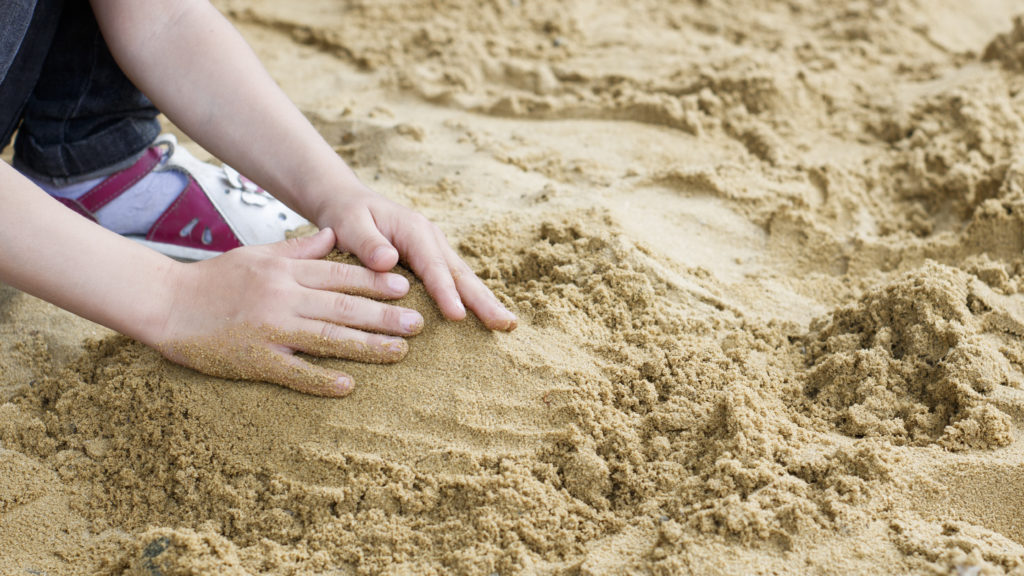 We do more than concrete. Although here at New Mexico Ready Mix, we have all the materials for weekend warriors, builders, and constructors. Not everything is about concrete, rock, or gravel. We also have the invaluable play sand that makes a great addition to kids playgrounds, sandboxes, and even mom's landscaping project in the backyard. During the summer season, this is particularly important, as you might be preparing a play area for your kid to enjoy the outdoors. So we thought we'd take a look at the history of playgrounds and how these very recognizable play areas have become a favorite of every child and even adult. 
The Correct Way To Play — Teaching Children in Controlled Environments
Playgrounds were not always around. In fact, a child's playground could very much be the surrounding land, forest, or wild natural area that surrounded their home. The idea of a playground originated in Germany and was created to teach children how to play properly. In Germany, these were called "sand gardens" and they were a new iteration of Friedrich Froebel's work on kindergartens. You might recognize the word kindergarten, as well. That's because Froebel worked with early childhood education and developed his philosophy around his idea of the 'children's garden.' He felt that the best early education began with action and direct observation in these controlled spaces. It's probably why the word stuck when it comes to early childhood education here in the United States. Froebel was known to push "hands-on" learning and to encourage new experiences for young children as the main mode of learning. 
 One of the earliest children's playgrounds was built in 1859 in a park in Manchester, England. In the United States, President Roosevelt introduced playgrounds in 1907. Early playgrounds in the United States, however, did begin around 1886. As industrialization and urbanization grew the needs of the society also began to change. People started to request more open and shared spaces and saw this as a public welfare issue. As people ended up in cramped quarters or shared living spaces, the need for these spaces increased. The concept of these shared open spaces was about improving the quality of life and getting kids off dangerous streets and assisting with children's physical health, good habits, socialization skills, and good old fun.  
So it was not until the first decade of the 20th century that the Playground Association of America formed. It would be a surprise to most folks to find out that this was even an association, but it was! And it was quite important as families became concerned of the well being of their kids and providing them with good educational activities. The association formed to promote ideas of playgrounds to communities including benefits, construction, layout and design, and the conduct and activities to occur on the playground. There was, in fact, a whole dedicated playground philosophy that initially wanted to have separate playing areas for boys and girls. So it was not so free form, there was structure added to these playgrounds so instructors supervised and organized the activities in order to increase learning. 
And as these proved to be particularly fruitful, there was an entire market born and manufacturing companies found a ripe opportunity for tapping into this new market. Early playground equipment was mostly made with galvanized steel pipes, ladders, chains, and of course the use of play sand. Most of this stuff, by today's standards, would be considered rather inappropriate if not downright dangerous (not the sand). Slowly, the design and materials improved and changed over time. There was the move to include more earthen materials including concrete, wood, and plastics.
Throughout the years, playgrounds went through several phases and fads. For example, during the Great Depression, there was not a lot in terms of new play areas because of the economic situation. In the 40s and 50s, there were what were called 'Adventure or Junk playgrounds.' Many of these used found objects and mimicked going through caves and other landscapes. During the 60s and 70s, things got a little adventurous and there were a lot of novelty playgrounds that included rocket ships (the space age!) slides, animal shapes, imaginative tunnels, and shapes, etc. What we see today is mostly a solid rubber surface, artificial grass or turf, play sand and gravel, rubber mulch, or engineered wood fiber. Today's playgrounds have some fun instruments or tic tac toe games, etc.
Get Sand For Fun, Landscaping, Construction, and More 
Here at New Mexico Ready Mix, we supply everything you might need for a home improvement or construction project. We also supply play sand for your playground needs! If you're looking to build a playground for your kids, consider getting good quality sand. Sand is also great for landscaping purposes, creating contrast in landscaping designs, and more. Call us today and find out more!
Share it here!