Create Your Own Paradise With the Right Landscaping Rocks and Stones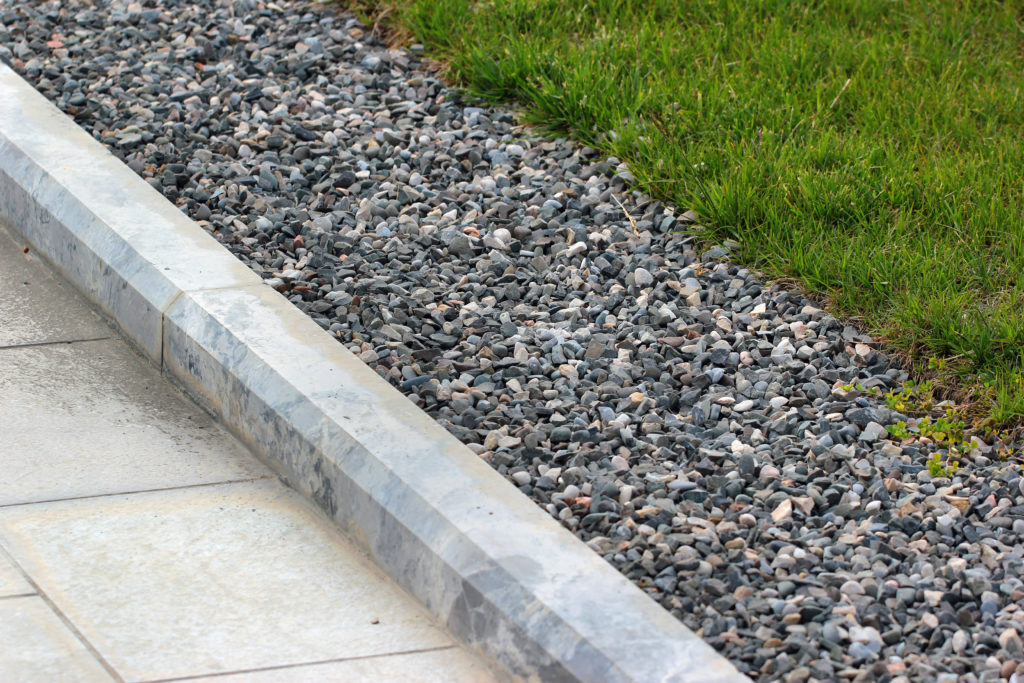 Desert Landscaping has its own unique qualities. It's partly because of the Southwestern style homes and partly because of the weather and the conditions we deal with year round. So here in New Mexico and West Texas a variety of landscaping rocks are often used to create curb appeal and enhance the aesthetics of the front of residential or commercial space. This approach to landscaping can be a lot more economical that trying to maintain a bright green lawn year-round in the desert. Not only that, but you get a whole different color palette to work with, one that offers endless creative possibilities. Let's take a look at some popular choices.
What Are The Most Popular Landscaping Rocks?
What makes great landscaping? Really, the best and most impressive works are a mix of quality materials and the right creative touch. You don't need a college degree, you don't need a million bucks, you don't even need great fashion sense, to turn your backyard into the place where everyone wants to hang out on Saturday night. The great thing about landscaping with rocks and gravel is the myriad of possibilities. You can use native cacti or plants in conjunction with beautiful stones and it immediately pours magic into a previously bland space.
Crushed stone: These can come in different sizes, but are typically smaller sized stones. Crushed stones come from large stone formations that are crushed to various sizes and grades by machine. This is very similar to gravel but can take on some different qualities depending on the size. Some of the stones involved here could be granite, limestone, quartzite, marble, lava, and more.
Pea Gravel: This also comes in a variety of shapes, sizes, and colors and has a really nice texture that can look both casual and elegant. Pairing it with the right contrasting elements makes it pop. While gray is usually the standard color, pea gravel can come in a variety of shades. Pea gravel can also help drain standing water to prevent erosion or is a great addition for backyards and patios in order to save water.
River Rocks: Similar to pea gravel, they are great for decorative outdoor spaces and work very well in warm climates where they can help save on the water bill. They are very aesthetically pleasing, as they suggest a very naturalistic look to any outside landscape. When coupled with plants, walkways, or fountains can create a very beautiful atmosphere.
From the Uninspired and Dull to Patio Party Oasis
Whether you have a residential or commercial property, using landscaping rocks, sand and gravel can be a great way to go from a bland plot of land to a stone oasis. The trick in the transformation is really getting creative with the use of the rocks and mixing up other elements. A lot of successful landscaping occurs when different elements are paired against each other. Here are a few tips to really enhance that space and take people's breath away.
Consider the atmosphere. One of the first things to think about is what kind of atmosphere do you want to create for your landscaping. Do you want a more casual and naturalistic look to a very detailed arrangement with a lot of detail, symmetry, contrast and so on?

Mix more than one element. For example, if you are using river rocks, think about a contrasting or complimenting element that will fit your space and style. You can use pea gravel, for example, to separate your raised plant beds in which you grow vegetables, flowers, and so forth.

Use symmetry. By implementing symmetrical concepts, you can create very visually appealing landscaping without having to go too fancy. Simply use gravel and rocks in a symmetrical way. For example, if you have two flower beds evenly separated by pea gravel.

Use gravel paths or steps. Using gravel to create a nice path to your front door or into the garden is a great way to make the stones stand out.
Looking for Materials? Get Your NM Ready Mix
Here at New Mexico Ready Mix we have high-quality gravel, sand, stones, and ready pour concrete. These are all simple materials that can form the foundation of incredible patio paradises that we've seen on HGTV or other famous Do It Yourself channels and outlets. All it takes is the right stuff and the right idea. And we certainly have the right stuff. Give us a call!
Share it here!