The Many Faces of Concrete: A Brief Look at the Importance of the Building Material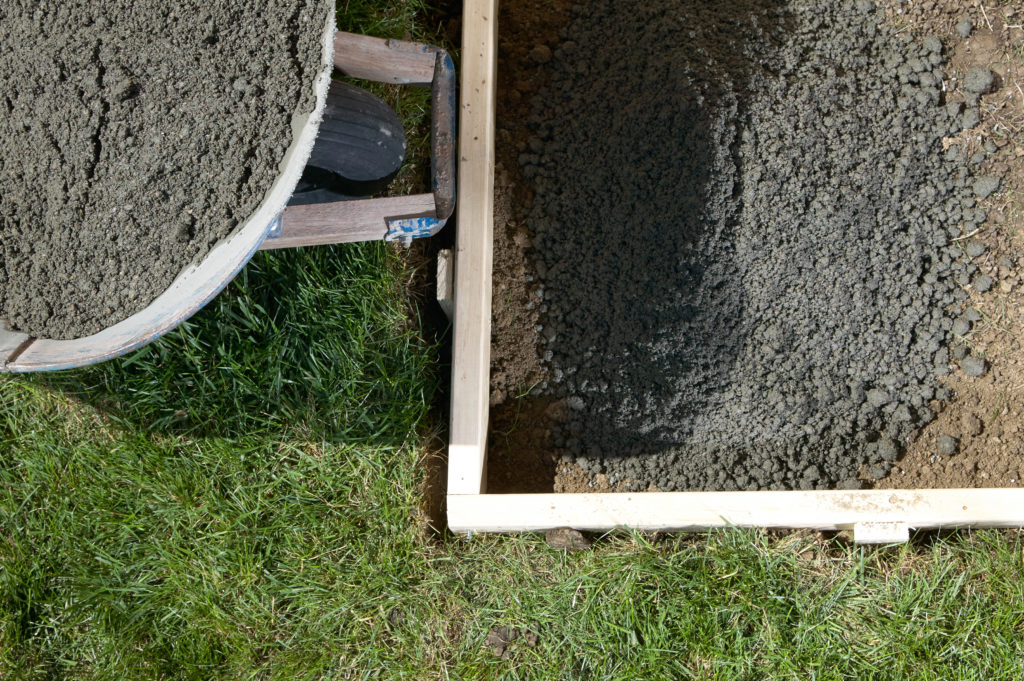 As we've discussed in previous posts, concrete has a deep history that goes all the way back to the early Western civilizations. It started with early civilizations that figured out how to make early versions of the concoction. The Mycenaeans used it over 3, 000 years ago used it to make cisterns to hold water. Using volcanic ash, the Romans built their aqueducts, bathhouses, and of course the Pantheon, which has stood the test of time and shown just how great the form is.
Today, cement and concrete ensure that we have homes, offices, parking lots, and more. It is used ubiquitously across the construction industry for a variety of projects and purposes.
Concrete in Construction
The industry of concrete is worth well over 37 billion dollars. It employs over 2 million people in the country. When it comes to a lot of modern construction, concrete is used as the foundation for most structures. It is also used in superstructure construction through structural concrete and architectural features and stair construction. The building material is used for many applications, including basic foundations, superstructures, wastewater treatment facilities, parking lots, and floor construction. The quality of concrete begins when it is first being mixed. It is here that the appropriate strengths required are set. An indispensable part of using concrete for construction is understanding the reinforcing and accessory requirements. Making concrete out of the finest materials will help in making.
Concrete is also used as an accessory or ancillary material in the building. Concrete will often have to work as a reinforcement for structures, reinforcement for masonry construction, or anchor points for structural steel. It is a very versatile and durable building material, so much so that it is considered the world's most natural-disaster proof building material in the world.
Concrete in our Homes and Backyards
Of course, one common use for concrete is its many uses for DIY projects. It is a material that many people use to spice up their yards or front porches. The substance is often used for flower pots, walkways, paths, or a landscaping feature in large backyards.
Concrete as a Decorative Material
While most people imagine concrete to have a gray and dull exterior, it can be turned into very decorative and beautiful material used for flooring or other aesthetic purposes. Decorative concrete is a growing industry, as people discover the many artistic possibilities that concrete offers for homes, commercial buildings, and other spaces.
The Concrete Art Movement
Yes, even concrete has contributed to art movements throughout the country and made a name for itself as more than just a material used for floors or construction. In some instances, concrete has made its way to art projects and installations that may surprise us. A whole movement of concrete art has shown us just how creative people can get with the manipulation of concrete. For those who are interested in modern art, famous installations like 15 Untitled Works in Concrete by Donald Judd that were the first installations in the Chinati museum in Marfa, Texas. Not a far drive from us here in Southern New Mexico or West Texas, Chinati is home to many contemporary works of art. The installation is a series of concrete slabs that may or may not have a profound meaning—depending on your views of modern art. Nevertheless, it shows that concrete has made its way into our lives in a myriad of ways.
Whatever Your Project, Choose Quality Concrete
So whether you are a construction contractor working on a large project, a weekend warrior doing some landscaping work on your backyard, experimenting with decorative concrete, or embarking on an artistic voyage with the material, concrete might be the way to go!
Share it here!